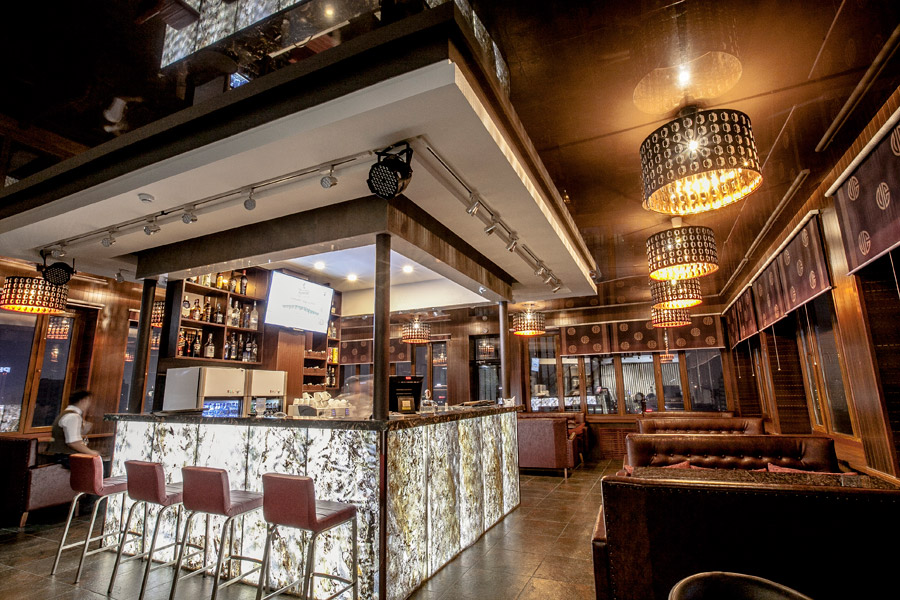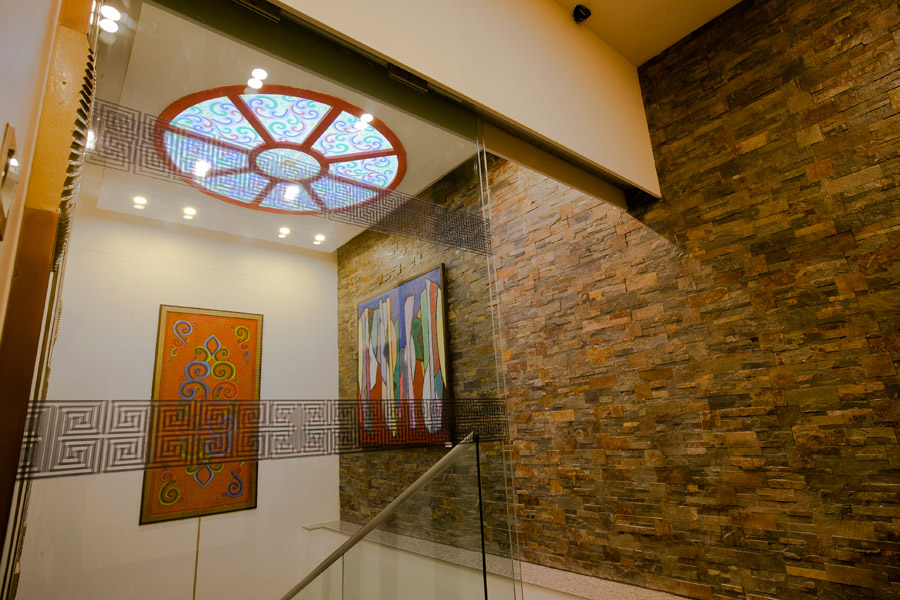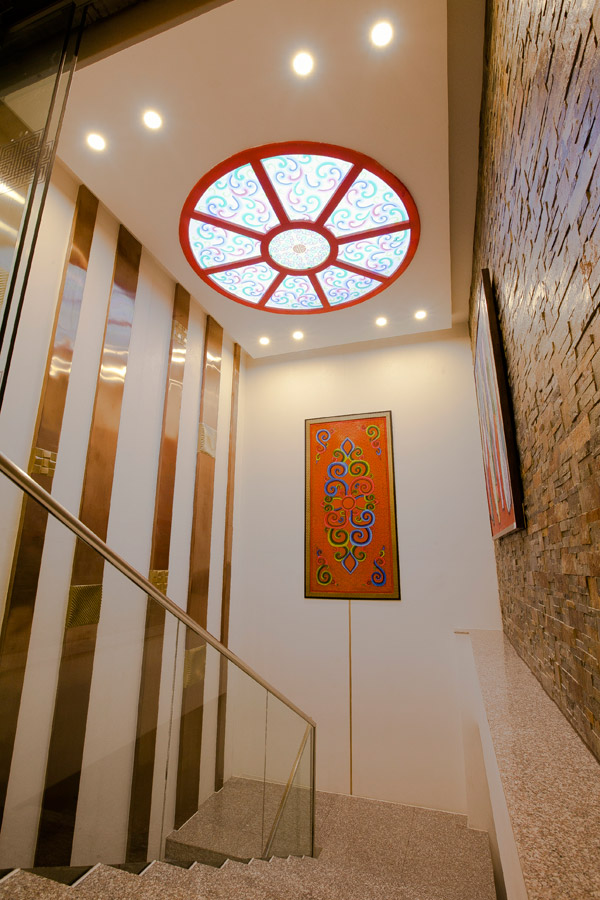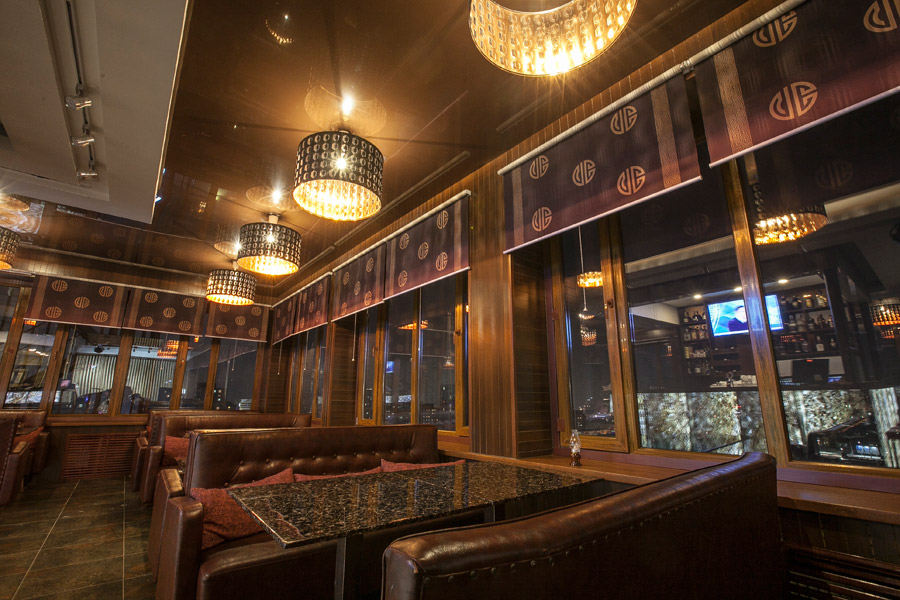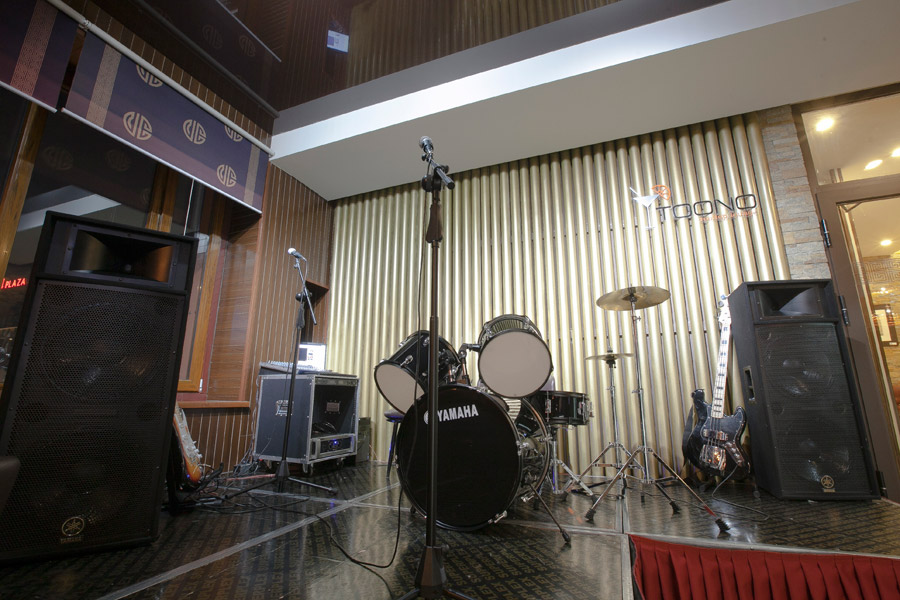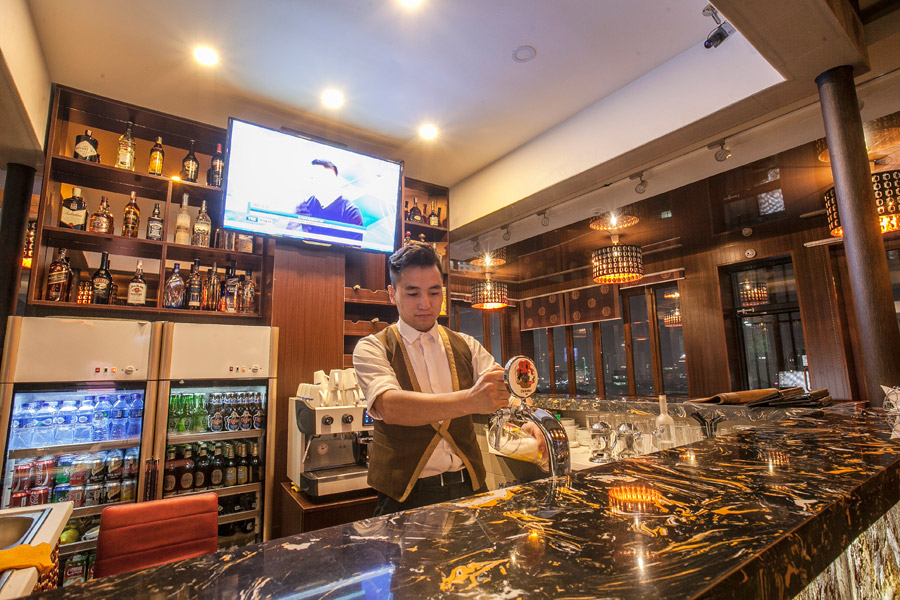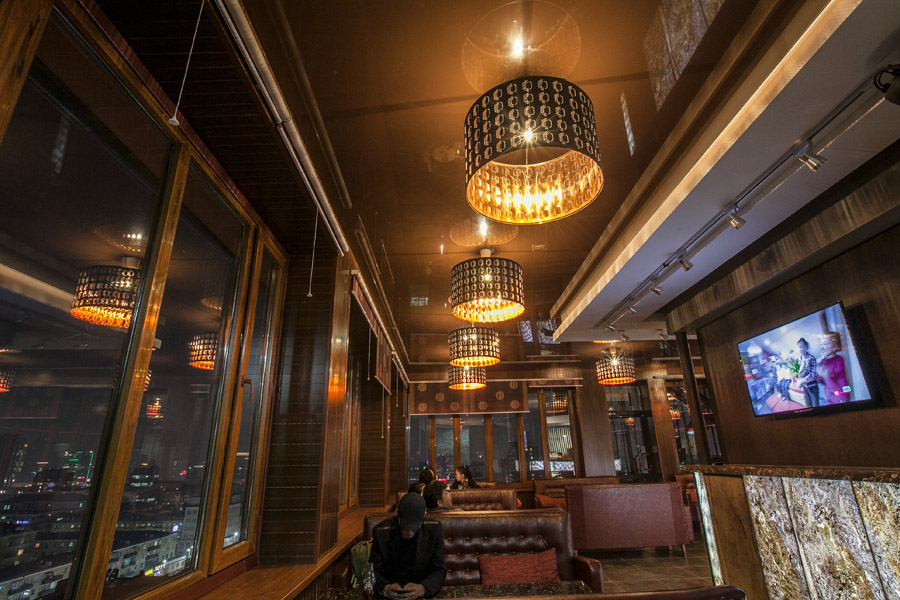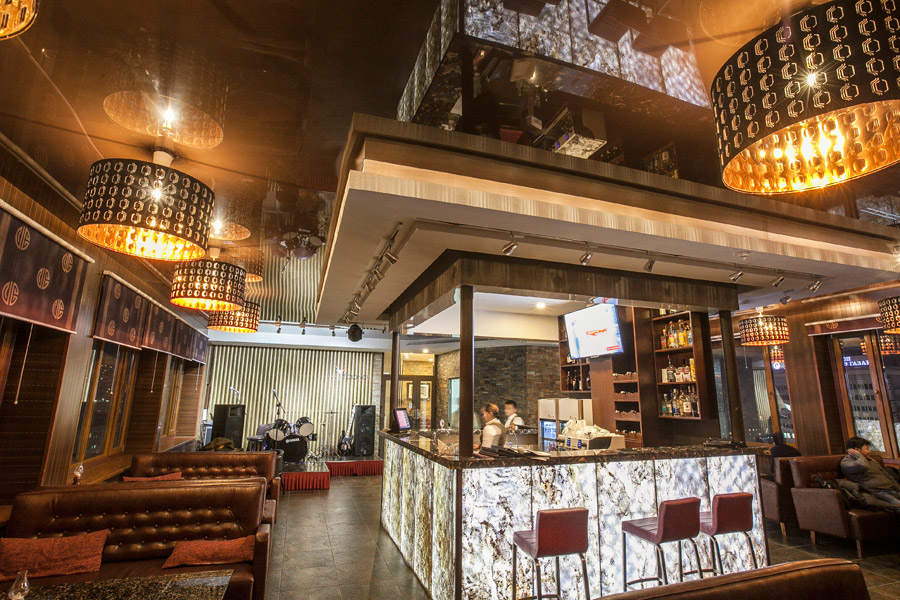 'Toono' lounge bar
Enjoy the spectacular view of Ulaanbaatar from the roof top terrace of the 'Toono' lounge bar which offers you fresh beer and variety of cocktails and fresh juices accompanied by art performances.
Features:
Spectacular view of UB
Modern design
Offers: Fresh fruit juice & cocktails
Presents: Performance & themed arts evenings
Capacity: 50-70 people
Location: 13th Floor
What is Toono?
With its unique design, structure and practical features, the yurt is still a popular habitation. The top element and the most respected part of the ger is the 'Toono', the crown wheel, which serves as the window to cast light and as a top roof hole release smoke. Toono is praised as:
'Bringer of the sun light
Irradiator of the fire light'.
It's mainly painted in bright yellow or orange as it symbolizes the sun. It's a taboo for Mongolian to step on toono and is carried on top of the load when the ger is collapsed during migration.